Five must do things to do in Mussoorie
Hello there, Mr/Ms Traveller, Mussoorie is not your regular Hill stations will cliche cafes, shops, tourist spots and tourists. Mussoorie if properly seen from the eyes of a local, can bring smiles to people of all ages. With exhilarating walks, exotic scenic views and endless vegetation to help you cool off on hot summer days, warm you on a bright sunny winter day and rejuvenate you in Monsoons, Mussoorie can be visited throughout the year. And we especially recommend you to visit after the summer, because summers are as crowded as your city! Many people like it that way though. Here are the top five must-do unique things that we recommend you to do while in Mussoorie.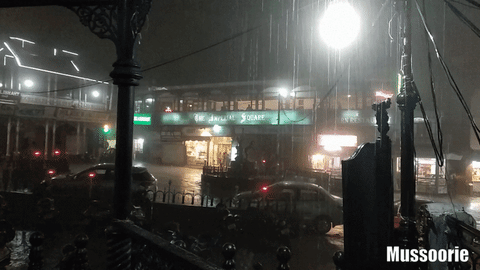 1) Jharipani falls
Kempty falls is by far the most visited tourist spot in Mussoorie. No wonder, since it is the most beautiful and massive. But with beauty comes the beast. The beast of "over-crowding" and "over-tourism" has marred its beauty to unrepairable damage with man-man structure giving it a look of a swimming pool rather than a beautiful natural fall. This is one area where Jharipani falls hits the bell. This natural fall lies just outside Mussoorie in an old area called Barlowganj. The way to falls is full of deodar and oak jungles. Once you reach the fall you encounter a pristine natural fall, not as mighty as Kempty but beautiful in its unadulterated, pristine, natural state.
2) Cycling from Mussoorie to Dhanaulti and Back.
This track is one of the most beautiful and serene cycle rides you will ever do in the Himalayas. This track will start from about Tehri Bus stand in Landour, Mussoorie and will take you to beautiful locations (small villages) of Suakholi, Buranskhanda and Dhanaulti. The road has a breathtaking snow-clad view of Nanda Devi, Trishul, Bandarpoonch, Chaukhamba (4 massifs) & Kedar peaks. The areas are full of thick oak and deodar trees with the crackling of mountain crickets and the chirping of birds to break the quietness in between. If you are in Mussoorie then you should take one day off and do this ride for sure. Keep a day off for just this and you will never regret this.
3) Walk to Lal-Tibba
If you need a break from that Mundane workout routine of yours, then you should try walking to Lal Tibba. Lal Tibba is the highest peak in Mussoorie. It is in an army cantonment area and the circular path after walking past sister bazaar is breathtaking quiet, picturesque and beautiful. This area has thick vegetation of Deodar and Oak trees. Kellogg Language School, a school teaching foreigners Hindi is also located here. Many permanent celebrities resident like Padma Bhushan Ruskin Bond live here. Likes of Vishal Bharadwaj, Pranoy Roy etc have made it the area their second home. Earlier it had a house belonging to Sachin Tendulkar as well but as it went into some legal disputes, it is now demolished. Although Sachin visits the area regularly.
4 ) Mall Road to George Everest Via Hathi Paon.
Although now getting crowded day by day due to its popularity, George Everest should ring bells to your mind, Yes he is the one on whose name the highest peak in the world, Mount Everest is named. George Everest was surveyor general of India. And George Everest estate was his home and laboratory. The road towards Hathi-Paon is full of oak trees and once you descent to reach George Everest house you can see beautiful meadows of grass and deodar trees. Once you reach the house you are mystified by the beauty around. See it to believe it. You must take a cab, your vehicle, walk or cycle to reach here.
5) Omelette at Lovely Omelette Centre.
By far the loveliest omelette that you will ever taste in the country if not world. This tiny shop is located just adjacent to Central Methodist Church at "Kulri Ki Chadai" the term locals use to describe the road. Ask any local where is it and he/she will guide you to it. Once you are about to reach the mesmerising smell of eggs getting cooked in oil or butter, coming out of the exhaust hits you and you are attracted to it automatically. Since Mr Khan/ Lovely Uncle is very famous as many travel bloggers, writers and magazine have covered him, you might have to wait for a little to enjoy your eggs.
Price:- Certainly cheaper than that overpriced coffee cup and snacks at any cafe!